Posted by Jeffrey Scott Fine Magnetics on Jun 7th 2017
Yesterday at the French Open 2017, Jelena Ostapenko qualified for her first Grand Slam semi-final when she beat former world number one competitor Caroline Wozniacki (#11). At only 19-years-old, the Latvian became the first teenager to reach the women's semi-finals of the French Open in nearly 10 years. The harrowing bout concluded in a score of 4-6 6-2 6-2, catapulting Ostapenko to her match on Thursday (coincidentally, her 20th birthday) where she will face the 30th seed, Switzerland's Timea Bacsinszky.
While her surge to the semi-finals surprises many given her age and unseeded status, a look at her journey and one may be able to see this coming. In the first 5-6 months of 2017, Ostapenko is having the best year of her career with a 67% win record, compared to last year's record of 20-28. She has placed in the semi-finals of opens in Auckland and Prague, and even made it to the final round of the WTA Tour Family Circle Cup in Charleston, where she beat Wozniacki for the first time this year.
But this impressive record and her incredible work ethic aren't the only clues to her success…or at least we'd like to think so. As seen above, Ostapenko wears the 2017 Player's Bracelet, a gorgeous stainless steel and gold piece with our popular noir finish, designed for and unveiled at the 2017 BNP Paribas Open. In addition to being a gorgeous piece of jewelry, like all Jeffrey Scott bracelets this piece is embedded with magnets providing better circulation on a daily basis and is made to be worn all day, every day. And nothing puts that to the test like performing on an international stage.
Good luck tomorrow Jelena, we at Jeffrey Scott Fine Magnetics are cheering for you!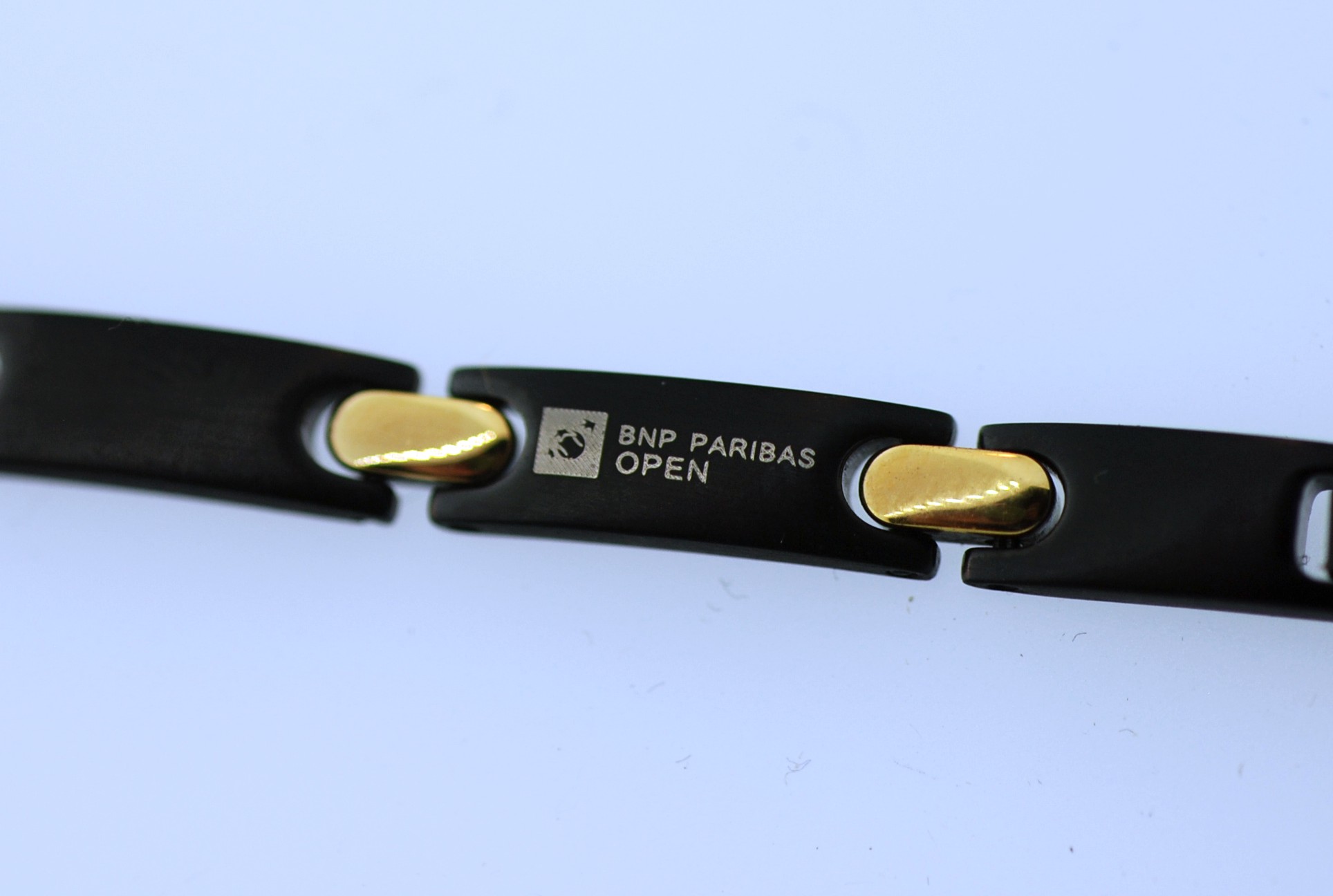 Get your 2017 Player's Bracelet today.